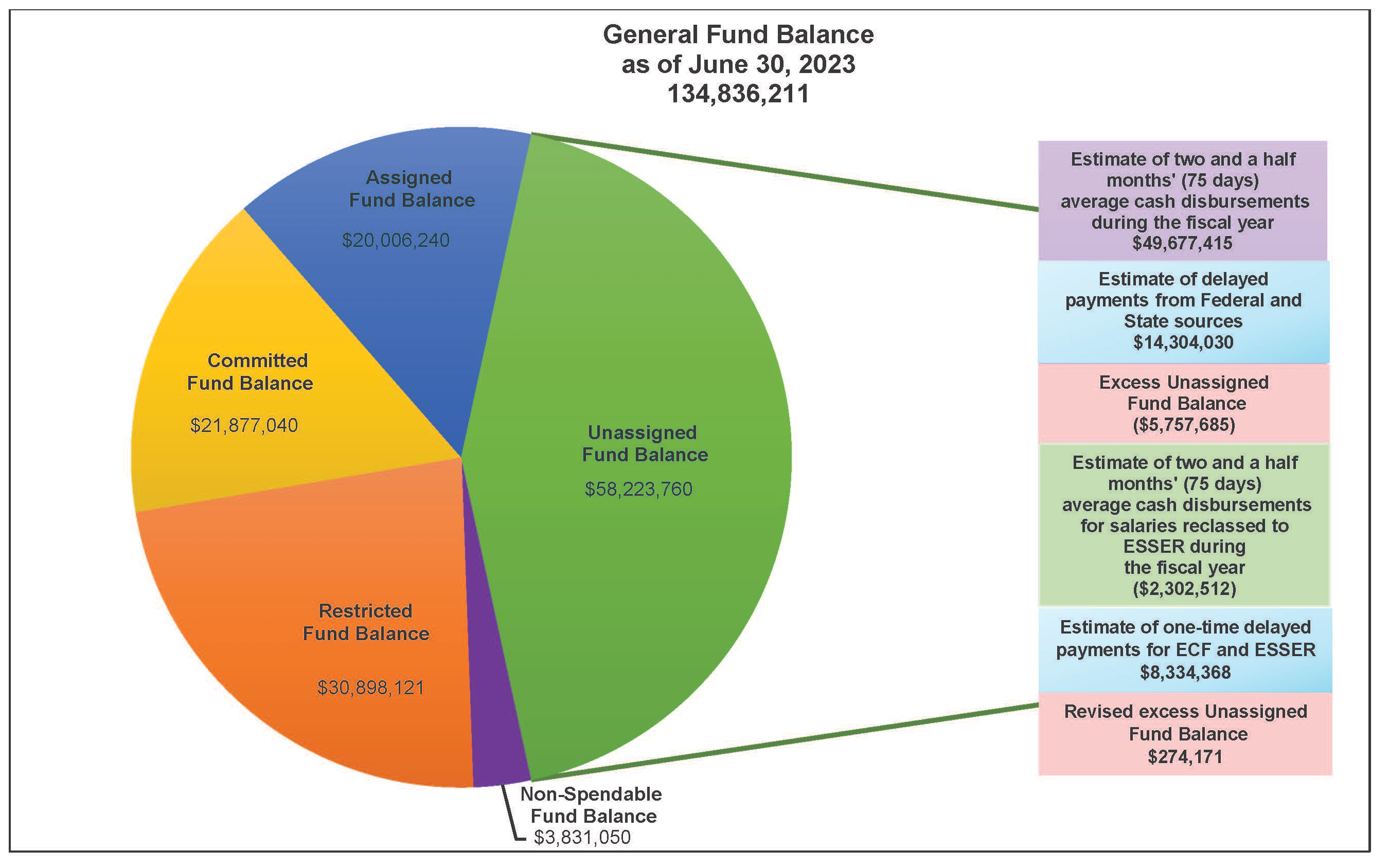 OUR DISTRICT'S FUND BALANCE POLICY
The District shall strive to maintain a balance in the general fund that closely approximates the optimum fund balance amount prescribed by TEA, as reported in the annual financial and compliance report.

The District's Fund Balance Policy is found in Board Policy CE(Local) available at http://pol.tasorg/Policy/Download/637?filename=CE(LOCAL).pdf
WHAT ARE FUND BALANCES?
Districts use the General Fund to pay expenses related to instructing students.

Within the General Fund: Assets – Liabilities = FUND BALANCE

The amount reported as district's un-audited fund balance is a snapshot.

Fund balances will fluctuate daily.

Fund balances shall be comprised of several components:

"Non-spendable, "Restricted", "Committed", "Assigned", or "Unassigned."

By resolution, the Board may commit a portion of the fund balance for a specific purpose.

The committed portion of the fund balance should be spent for the purposes specified; however, the commitment may be amended by the Board at any time.

The Superintendent or designee shall be authorized to assign a portion of the fund balance as may be required to meet the financial needs of the district.

Fund balances are the culmination of the board's financial decisions over many years.
WHAT A FUND BALANCE IS NOT?
A savings account.

A

rainy-day

fund.

The result of unduly high taxes.
WHY DO DISTRICT'S HAVE FUND BALANCES?
Cash management

Lower interest rates on district bonds

Unforeseen expenditures & disasters

Ongoing support for educational programs

Best practices
WHAT IS THE RECOMMENDED LEVEL OF FUND BALANCES?
The Government Finance Officers Association (GFOA) recommends an unassigned fund balance of "no less than two and a half months of regular general revenue operating expenditures."
The Texas Education Agency's (TEA) optimum fund balance calculation requires school districts to add two months of cash disbursements to amounts needed to cover any cash flow deficits.
MCALLEN ISD'S FUND BALANCE
McAllen ISD General Fund Balance at end of fiscal year 2022-2023 was $134,836,211.

The unassigned portion of McAllen ISD's Fund Balance at end of fiscal year 2022-2023 was $58,223,760.

Our district's fund balance meets the TEA standard.
RECENT BUDGET ACTIVITIES AFFECTING MISD'S FUND BALANCE
On June 19, 2023, the Board of Trustees approved the 2023-2024 school year budget.

This budget uses $5,096,602 for FMO projects.