Digital Learning and Library Services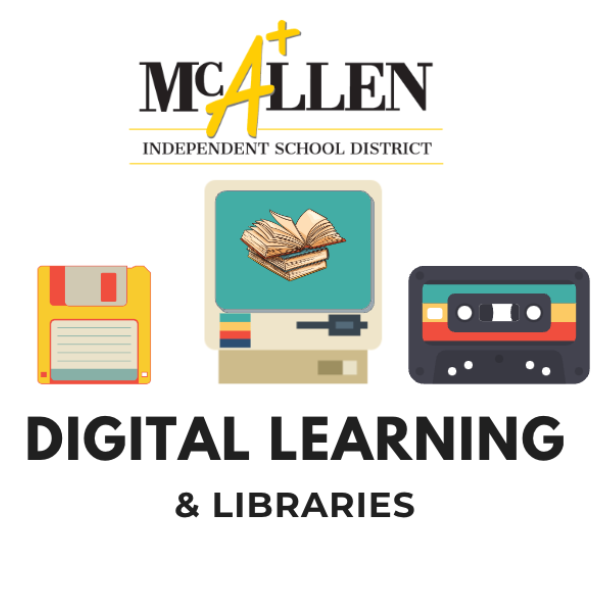 Our goals for McAllen ISD students and teachers are to improve student engagement, increase collaboration, enhance creativity, foster personalized learning, develop digital literacy skills, provide, anytime anywhere learning, and assess student outcomes. Overall, our goal at the Digital Learning Department is to enhance and improve the learning experience for students, while also providing teachers with the tools they need to effectively deliver instruction and assess student learning.
The McAllen ISD school library has evolved from being just a repository of books to a dynamic space that supports diverse learning needs. Our goals are to promote literacy, encourage critical thinking, foster creativity, support collaboration, provide access to technology and build community.
Please contact our department at:
Department of Digital Learning and Library Services
1601 N 27th St PB-80
McAllen, Texas 78501
956-972-5600 (Digital Learning)
956-618-6067 (Library Services)
Check out the Hour of Code Choice Boards!
Check Out our Monthly Newsletter
Sign Up To Be A Guest on Our Podcast