Library Team & Organizational Chart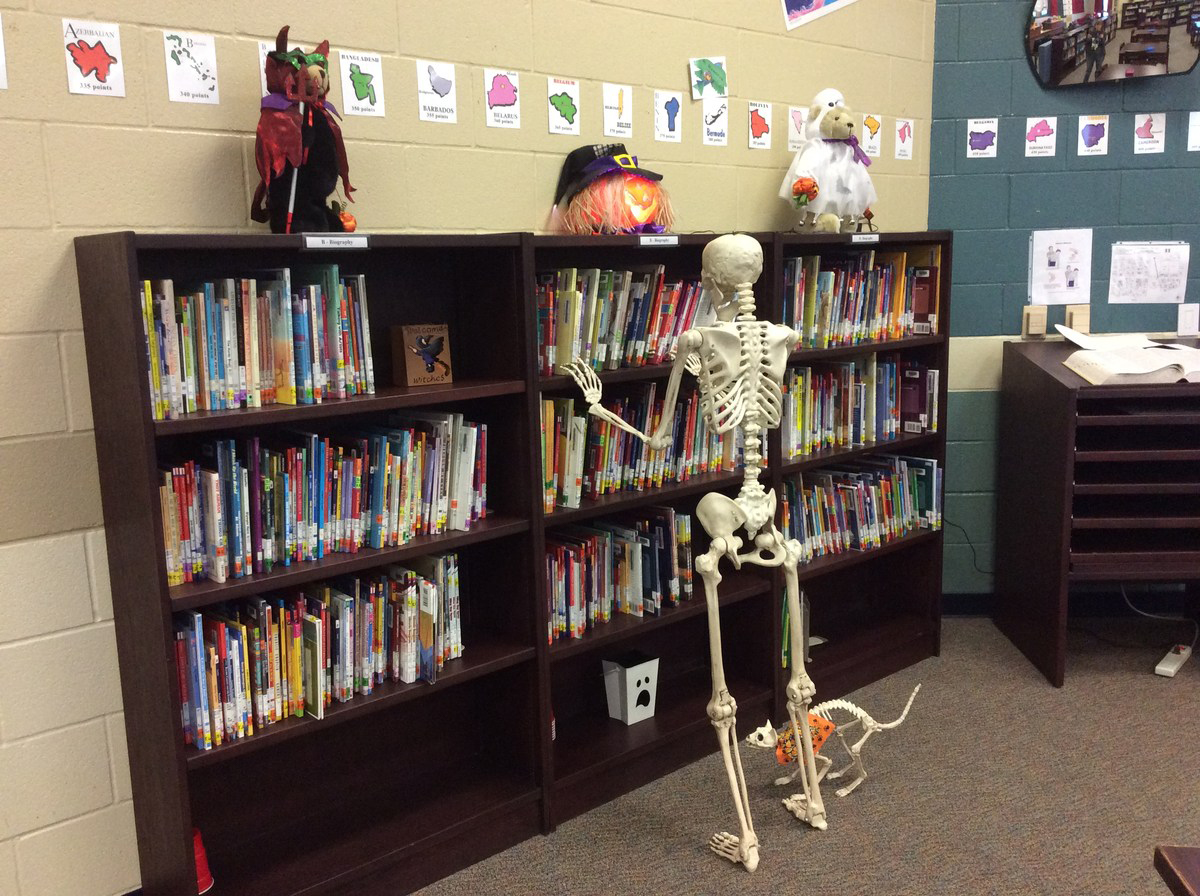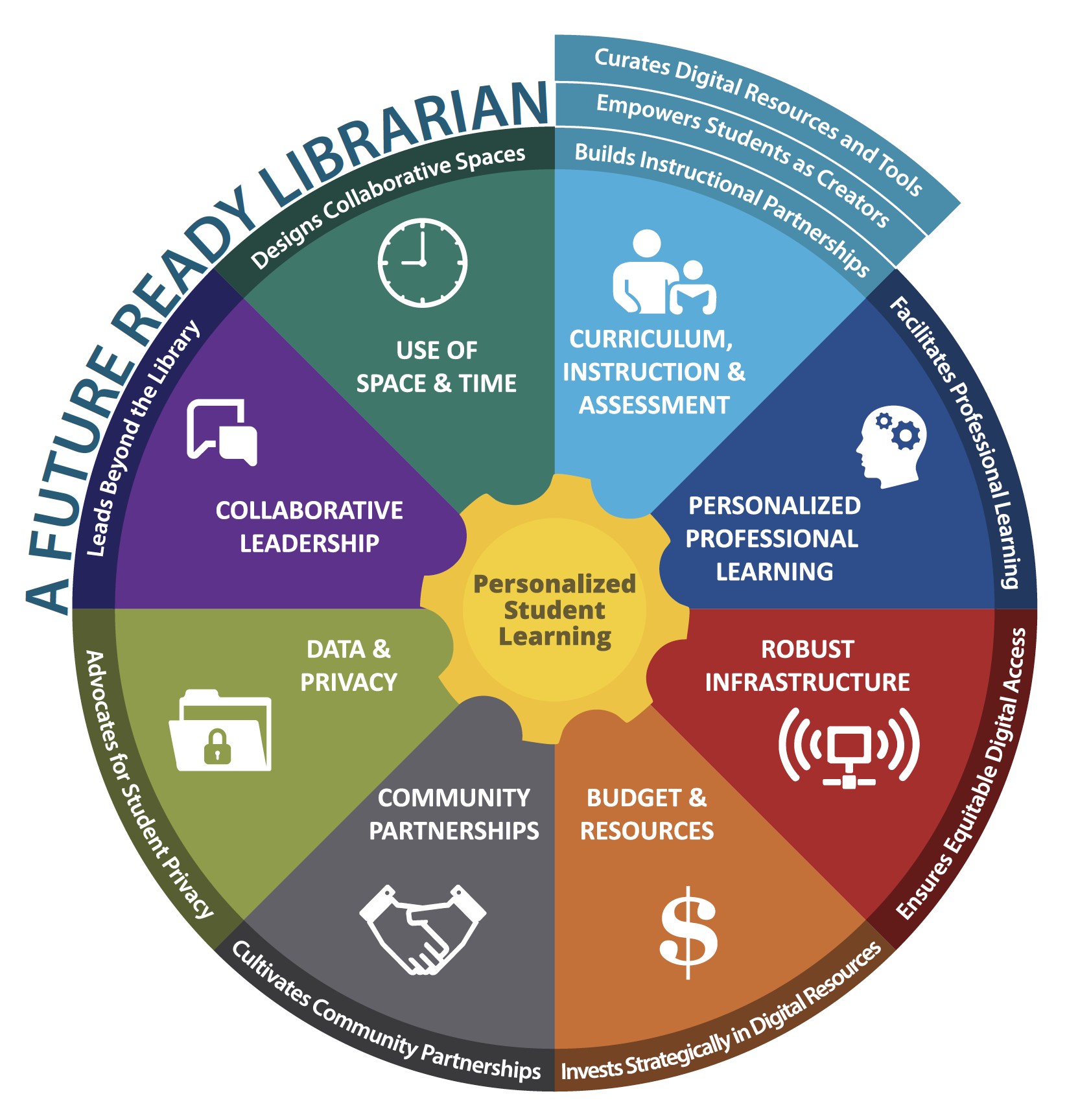 BONHAM ELEMENTARY - Jennifer Valero started her teaching career before technology was used in the classroom, (unless you count overhead projectors). Along came the 21st century, leaving her behind in the tech world. After much professional development, she decided technology didn't hate her after all and she began finding ways to use more of it in the classroom. After 19 years of teaching math, she became a librarian and now uses technology in multiple capacities. She enjoys seeing the different ways elementary teachers use iPads with their students in the classroom, debunking the myth that they're just a distraction.
CASTANEDA ELEMENTARY -
PEREZ ELEMENTARY - Cynthia Cooksey is a school librarian with over sixteen years of library experience. She received her Masters of Library Science from Sam Houston State University where she developed a love for technology. One of her specialties is coding. She was the sponsor of two award winning all girls coding teams – The Coding Chicks - who were the 2015 Texas State Champions in the Wonder League Robotics Competition and the second place winners in the 2015 National Wonder League Robotics Competition and The Programming Princesses – who were first place in Texas for the 6-8 age category and the 3rd place winner in the 2016 International Wonder League Robotics Competition.. She was the 2011 winner of the "My Librarian Rocks" Award presented by the South Texas Literacy Coalition, the 2015-2016 District Elementary Teacher of the Year for McAllen ISD and is the 2017 Texas State Librarian of the Year.
GONZALEZ ELEMENTARY - Cathy Salinas has been dedicated to inspiring Gonzalez Elementary students to become life-long readers and learners since 2001. Cathy uses data, technology, research, 27,000 books and eBooks, and numerous zany costumes and puppets to motivate students. She has a Bachelor of Science and a Master of Education degree from Texas Woman's University as well as a Master of Library Science degree from Sam Houston State University.
ROOSEVELT ELEMENTARY -
CATHEY MIDDLE SCHOOL - Deborah Rubio, started her educational career as a 1st grade teacher in PSJA. Since then she has served as a librarian, an administrator, master technology teacher for the last 18 years. Guardian of the most magical place in school, a librarian for 14 years, Mrs. Rubio enjoys seeing the kiddos of Cathey Middle School enjoying the vast resources available in the library. She's been in education for 18 years and believes literacy should be the focal point of every school.
DELEON MIDDLE SCHOOL - Toni Saenz received a BS Degree from UT-Pan American in 1989 and her Master's Degree in Library Science from UT Austin in 1994. She served as a teacher/librarian at PSJA ISD for 19 years and joined McAllen ISD in 2008 and currently serves as the librarian at Alonzo De Leon IB MS where she coaches UIL Poetry and is Chapter Leader of ProjectLit Community Book Club.
MORRIS MIDDLE SCHOOL - My 30 year career in education has been split between 15 years of classroom teaching and 15 years as a school librarian. I have taught English as a Second Language in Texas Public Schools, English as a Foreign Language and English for Conversation in Nagasaki Japan, and Intensive English and English for Special Purposes at Arkansas State University. My students have exhibited various levels of English proficiency and have included an Atomic Bomb Survivor and Spouses of Government Officials, the Prince of Kuwait and the Emir's daughter, and Saudi Arabian Customs Officials.
TRAVIS MIDDLE SCHOOL - McAllen ISD librarian and media specialist, Roxann Martinez, is a maker enthusiast with an ardor for teaching. Influenced by her love of art and new technologies, she introduces innovative applications through creativity. This is her third year presenting at TECHnovate (iPad Palooza). She is a student advocate and strong proponent of literacy programs for learners at every stage of life. One lesson she hopes her students remember: Amazing things happen when you're not afraid to try.
MCALLEN HIGH SCHOOL - Josie Cornejo has been in the educational field for 7 years. She is currently one of the librarians at McAllen High School, and has been using 3D printers for the past three years. She enjoys working with students whether it be for the Battle of the Books or McHi Robotics. She has a love for reading and cats, and uses her spare time to train Jiu Jitsu and care for her chicken Pepe.
MCALLEN HIGH SCHOOL - Noe Torres has been a librarian at McAllen High School since 1999 and has been responsible for a number of technology innovations at the campus over the years, in addition to keeping literary and library programs at the forefront of the school's focus. With over 30 years experience in education, Noe has worked for the Region One Education Service Center, South Texas College, Edinburg CISD, and Sharyland ISD. In his free time, Noe is an author, publisher, and recognized speaker on the topic of unidentified flying objects (UFOs), having written or co-written more than a dozen books about the UFO phenomenon. He has appeared on a number of nationally-broadcast television shows, including the Travel Channel's "Mysteries of the Outdoors," the syndicated series "Mysteries of the Unexplained," and the History Channel's "UFO Hunters." Among the prestigious conferences at which he has spoken are the International UFO Congress in Arizona and the Roswell UFO Festival in New Mexico. He holds a Bachelor's in English and a Master's in Library Science from the University of Texas at Austin.
MEMORIAL HIGH SCHOOL - Tracy Frey is the librarian at Memorial High School. She is in her 28th year of education. She has taught 1st, 2nd, multi-age 1st and 2nd, and 4th grade. The majority of her teaching career was teaching 4th grade writing. She has been an elementary,, middle school and high school librarian.
MEMORIAL HIGH SCHOOL - Lupita Nava has been in education for 38 years. She is a librarian at Memorial High school and has been a librarian for 28 years. Her experience ranges from teaching Kinder through 5th grade in a resource setting to teaching in a regular classroom. As a librarian, her experiences range from elementary to the high school. She has been a technology facilitator for over 15 years. She is open to new and innovative technology for the advancement of education in general.
DIRECTOR - Ann Vega has been an educator for over 20 years. She has taught in Cypress Fairbanks ISD, IDEA Public Schools, and McAllen ISD. She was a technology specialist with Region One ESC where she worked across the valley supporting teachers. She is passionate about technology and how integration should work seamlessly within all subject areas. She is a library advocate and loves how libraries have evolved. Ann is a certified Google trainer and worked to set up Google Apps for Education (now called G-Suite) at IDEA, Region One and McAllen ISD. Ann won the 2013 MVP (Most Valuable Presence) TASL Award from the Texas Library Association and the 2017 The SHSU Dr. Bonnie Thorne Outstanding Service Award from Sam Houston State University. She is currently the Director of Instructional Technology and Library Services at McAllen ISD.
ROWE HIGH SCHOOL - Larisa Cantu has been a librarian with McAllen ISD for 21 years and is currently one of the librarians at Nikki Rowe High School. This is her 29th year in education and has worked at the elementary, middle and high school level. She received her Master's Degree in Library Science from Sam Houston State University and her Principal's Certification from Region One. She loves working with students and sharing her love for reading and serving as the Camus Technology Facilitator. When she's not in the library you can find her at all the athletic games with her Rowe Cheerleaders. Larisa has been a cheer coach for McAllen ISD for 20 years.
LAMAR ACADEMY - Ariana Guel is the librarian at Lamar Academy. She started teaching high school marketing and business classes with PSJA in 2009. Ms. Guel has a Bachelor's Degree in Business Administration, A Master's in Public Administration from UTRGV and a Master's Degree in Library Science from Sam Houston State University. She believes that the school library is the heart of the school and therefore should be open and welcoming to all.