Regional Day School Program for the Deaf (RDSPD)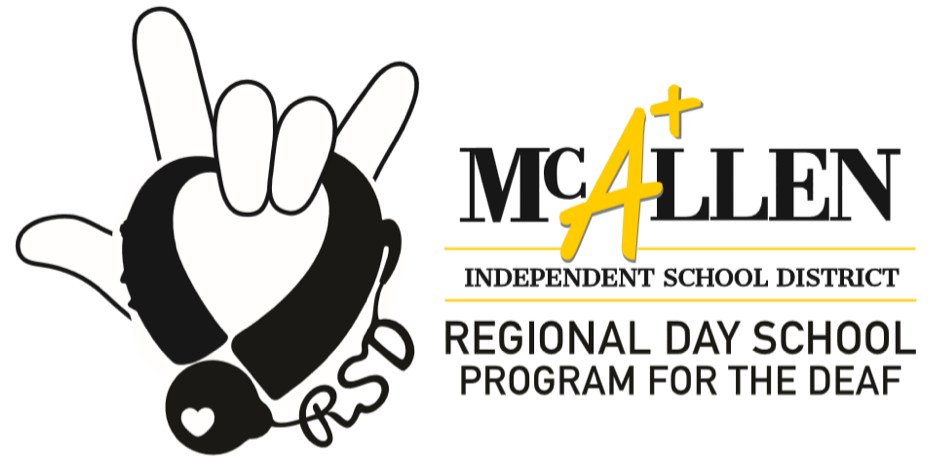 The Regional Day School Program for the Deaf (RDSPD) is coordinated through the McAllen Independent School District, McAllen, Texas.
It is our mission to utilize our specialized skill to maximize student potential and create an environment which increases understanding and acceptance of children with hearing loss. We provide support and assistance to parents of children who have a hearing loss, and work closely with professionals, member districts and charter schools serving students to give them an opportunity for a bright future. This bright future is realized through rigorous education, family and community education, advocacy, and strong relationships. Our students, ranging from infants to young adults, will receive specialized instruction, social opportunities, resources, and a caring staff that will lead students to achieve their highest potential.
The vision of the Regional Day School Program for the Deaf (RDSPD) is to expand and continually improve the educational opportunities, programs, and services for all students who are deaf and hard of hearing. Communication progress and academic growth will be assessed allowing students to visualize their personal and individualized goals and potential. Families will be provided support through the opportunities to attend sign language classes and parent trainings which support the understanding of deaf culture, their rights, and aid them in becoming a partner in their child's education.
We provide educational services for deaf and hard of hearing students from McAllen ISD and nearby districts through Shared Service Arrangement (SSA).