Student Transfers Application & FAQ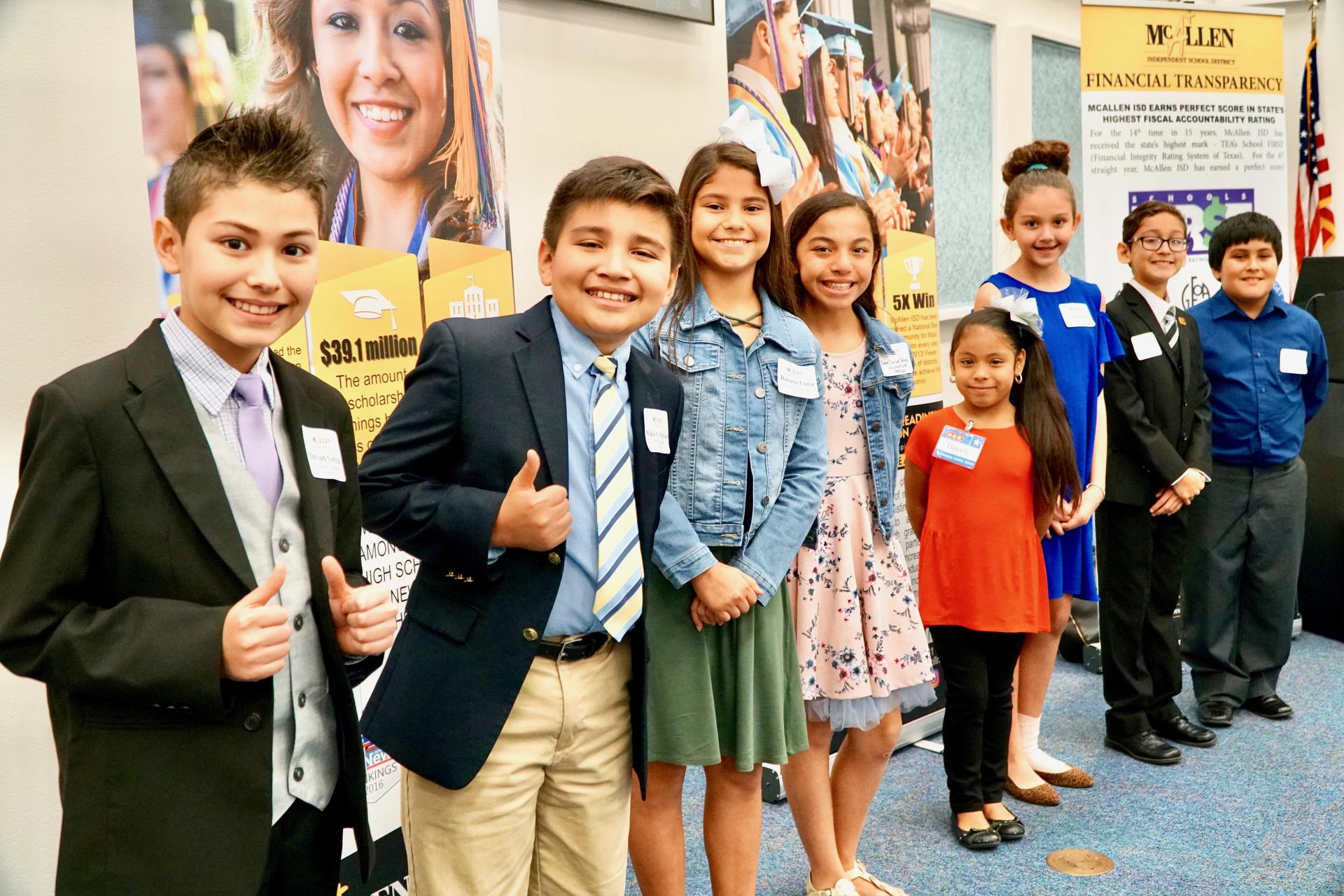 McAllen ISD Student Transfer Information
The transfer application for the 2023-2024 school year is now OPEN.
The transfer application for the 2024-2025 school year will open in December 2023.
Frequently Asked Questions
Q: I do not live in McAllen ISD, can my child attend McAllen schools?
Yes! McAllen ISD is an open-enrollment school district. This means that students do not have to reside within our school district to attend one of our schools. At any time you may call the McAllen ISD Student Outreach team for specific information about your transfer request.
Q: Can I choose what McAllen ISD school my child attends?
You will have the option of selecting a first and second choice school when you apply for your transfer. Transfer approvals are contingent upon the the information in the transfer application, as well as space with the campus, grade level, and program (if applicable) requested.
Q: How do I apply for a transfer to McAllen ISD? What do I need?
McAllen ISD uses School Mint for transfer applications and processing. The entire application is online, so you will need access to a computer with internet or a smart phone. You will create an account, which will allow you to apply, manage, edit, and check the status of your child's application. The application will request basic information, as well as current school and zoned school information. An upload of the last two (2) academic years of attendance and discipline records is required to submit the application. The attendance and discipline records are not required of students applying for pre-k or kindergarten. If you need assistance completing this, or any other part of the application, please contact Student Outreach at (956) 687-6473. A member of the outreach team can complete and submit an application on your behalf over the phone.
Q: How long does the transfer application process take?
The application will take anywhere from 5 to 10 minutes to complete. It is online, so you will need access to a computer or smart phone. The process may be delayed if you do not have the required information (student information, attendance, and discipline records.) Once the application is submitted, a decision is typically rendered within 3 business days for applications to the current school year.
Q: I live in McAllen ISD, however, my child does not currently attend a McAllen ISD school. Do I need a transfer?
No! You do not need a transfer if you live within the district boundaries. Please go to your neighborhood school and register. You will be asked for identification, the student's birth certificate, social security card, immunization record, and proof of residence (a light, gas, or water bill.)
Q: I am not sure if I need a transfer. How do I know what school I am zoned to?
Log on to McAllen ISD's Transportation page. You can view the elementary, middle, and high school your home is zoned to by inputting your address. School Mint will also display the schools geographically closest to your home when you are selecting the school you are applying to.