It was a dream-come true for many. An Inclusive Park at Blanca E. Sanchez Elementary School in McAllen is now a reality.
The ribbon-cutting ceremony, held January 6, commemorated the park's opening, forging new avenues of fun and joy for children for years to come.
The park, which is specifically formulated for children who may have mobility or other challenges, represents the collaboration of officials from Hidalgo County Precinct 4, McAllen ISD, the City of McAllen, Capable Kids Foundation, Driscoll Health Plan and H-E-B.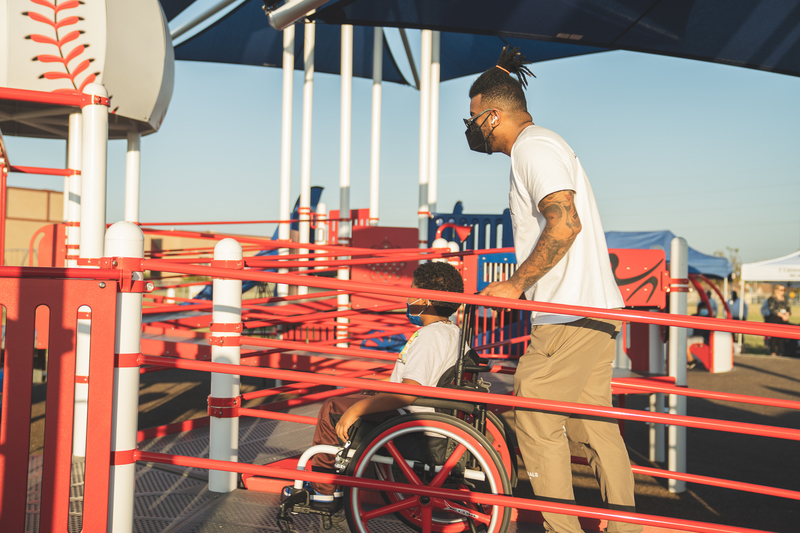 "We all know that we couldn't do this without one another," McAllen ISD Superintendent Dr. J.A. Gonzalez said. "This park is a visual representation of the teamwork and our commitment to taking care of one another, to working together so that all students can benefit. I've been with the district for 25 years and I've had many proud moments, but I can say that this ranks amongst the highest."
Children entering the park will encounter a play-scape strategically designed to be sensory rich. There is ramped access throughout and the layout includes auditory, tactile, and visual experiences.
"I am very proud of the inclusive park playground results and the collaboration of partners to make this happen for the community," Hidalgo County Precinct 4 Commissioner Ellie Torres said. "I envision all children playing and enjoying themselves while making friends and engaging in a healthy lifestyle."
The park includes a first-of-its-kind H-E-B Market Place that promotes imaginative play, social-emotional learning, literacy and language development. Braille language markings are sprinkled across the park for children who are blind or experience low vision.
"We look forward to the shared smiles, laughter and diverse friendships formed between children with and without disabilities," Capable Kids Foundation Co-Founder and Inclusive Play Specialist Marissa Pecina said. "This place is a true testament to what is achievable when we all work together and gives us hope for a future of social equity and inclusion beyond the playground."
Another design-element highlight is a cozy, quiet space for neuro-diverse children to self-regulate if the sights and sounds of the playground become overwhelming.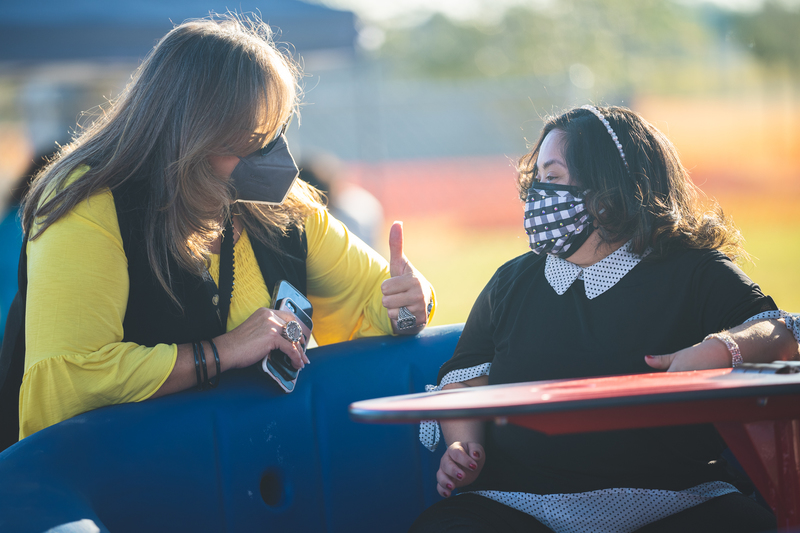 "We are very happy to be part of this," McAllen Mayor Javier Villalobos said. "Hopefully, we are going to enjoy this (park) for a very long time."
Hidalgo County Precinct 4 and Capable Kids Foundation are each contributing $350,000 for this three-part play system located between Sanchez Elementary and the McAllen Youth Baseball Complex.
As project manager, McAllen ISD installed and will maintain the play-scape equipment. The City of McAllen will expand the parking lot and build ADA accessible restrooms. These "ultra-accessible" restrooms will go beyond the minimal ADA requirements by including an adult changing table in the family restroom.
The playground will be accessible after school hours from 5:30-11 p.m. weekdays and 7-11 p.m. on weekends.
H-E-B donated $100,000 and Driscoll Health Plan donated $25,000 to Capable Kids Foundation to help with the purchase of playground equipment. CAPA (Concrete Asphalt Pipe Aggregates) donated the concrete to Capable Kids for the project which began in summer 2021. Additional in-kind donors include Javier Hinojosa Engineering and the Heffner Design Team.

See video of the event here: